Katarina Phang's brand is what the Divine Feminine is.  Divine Feminine is what Feminine Magnetism...
What is a Goddess mindset?  And how it mesmerizes a masculine man to no end he can't do much but...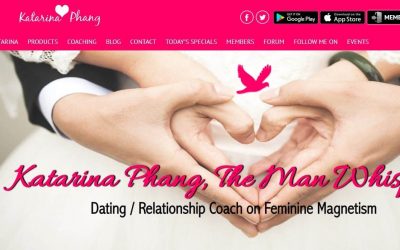 Women have asked me how do I make him want me more.  This especially happens after they have sex with a man. The thing is, it's not really what you do to make a man want you more, it's more in...
read more