Add 
Certified SEXuality Coach
And Build
An Adult Romance Business
That Is Backed By
---
Knowledge, experience, success, and credibility of
internationally acclaimed physician and sexologist,
Dr. Rachael Ross
Sexuality Coach Certification + Adult Romance Consultant
Build the life that you deserve! Adult romance consultants armed with the DRI certification have continuously reported an increase in sales and recruitment due to the quick realization from customers that they are speaking with an expert, and we've secured a MAJOR discount ONLY for Qualified Intimate Tickles Consultants. Sexuality Coach Certification through the Dr. Rachael Institute makes students immediately eligible for certification through the American College of Sexologists as a sexologist and the American Board of Sexology as a sexuality coach. To answer all of your questions, including pricing, about DRI and Intimate Tickles – Schedule Your Consultant Interview Today!
The Dr. Rachael Institute (DRI)
---
As a sexologist, her engaging manner has garnered comparisons to Dr. Ruth Westheimer. A pioneer of groundbreaking discussions about relationships, sex, abstinence, HIV/AIDS prevention, and vaccine safety, Dr. Rachael has spread her message to audiences across the world on television, social media and numerous publications. While maintaining her medical practice in Gary, Indiana, Dr. Rachael Ross commuted back and forth to Hollywood, CA serving as a co-host on the Emmy® Award-winning talk show, The Doctors®. For three consecutive seasons she was the approachable Family Physician on the show that viewers worldwide related to. Now Dr. Rachael bring her Sexuality Coach Certification course to the adult romance consultants of Intimate Tickles.
Advanced Training
Learn the fundamentals of coaching individuals and couples into having a more fulfilled sex lives.
Wake Up Excited
Feel proud of your career move and the lives you transform as an Adult Romance Consultant AND DRI Certified SEXuality coach.
Certification PLUS
As a DRI graduate you are now qualified to become an accredited member of the American College of Sexologists International and the American Board of Sexology.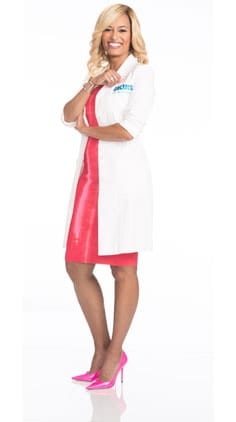 Set Your Own Hours
& Work at Your Own Pace. You will have access to the training materials on ALL of your devices.
Double Your Income
Romance consultants have reported significant increase in sales and party bookings as customers view them as experts.
Significant Savings
Intimate Tickles has acquired a significant & exclusive discount for our consultants to enroll in DRI. PLUS, as a DRI student, Intimate Tickles will waive your monthly fee for 1 full year.
Intimate Tickles "Shakes Hands" With Dr. Rachael
Intimates Tickles is proud to become affiliated with the Dr. Rachael Institute, and to offer our consultants an exclusive and significant discount for enrollment to DRI for Sexuality Coach Certification. Dr. Rachael and Intimate Tickles are amazingly aligned in our belief that we can expand, extend, enhance, and even repair relationships with adult romance enhancement and sexuality consultation. This course combines the science, the nutrition, the technique, the relationships, and the business of Sexuality coaching in order to train you to become one of the best, the most confident, and the most successful Adult Romance Consultants in the business. Intimate Tickles consultants who complete the course and receive their certification will have the exclusive Intimate Tickles/Dr Rachael Institute Certified Sexuality Coach seal displayed on their websites, a dedicated sexuality coach contact me, & a dedicated sexuality coach landing page.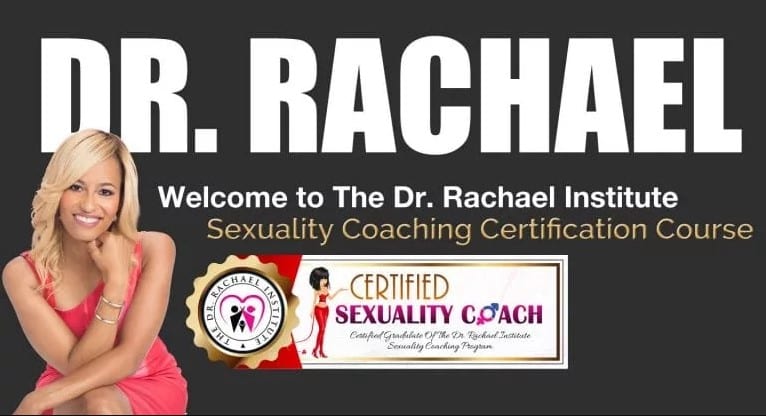 How Do I Take Advantage Of This Amazing Opportunity?
---
Pricing information and sign up access to the Dr. Rachael Institute is available within the Intimate Tickles Business Back Office. To qualify for our exclusive Adult Romance Consultant discount, you must first become an Intimate Tickles Consultant.
Sign in to your back office and navigate to the Business Education section. Access our Dr. Rachael Institute portal and sign up for classes!
Once you have completed your course and obtained your certification your Intimate Tickles websites will display our exclusive Certified Sexuality Coach seal, letting your customers know that you are an expert in your field.
Is This A Requirement To Becoming An Intimate Tickles Consultant?
Absolutely Not! This is simply one of our value added offerings to help you become as successful as possible. This is most definitely, however, a product we recommend you consider if your goal is to turn your adult romance business into a full time career.
Do I need a certain degree to become a certified sexuality coach?
All You Need to become a certified sexuality coach is an open mind, a nonjudgmental attitude, empathy, and the desire to transform lives.
How long does it take to become certified?
You can study at your own pace and all of the coursework is online. Certification takes an average of 4-6 months to complete. It is an in-depth course with twenty modules or chapters of learning.
The course has been accredited by the American Board of Sexology and the American Academy of Sexologists. Esteemed graduates of The Dr. Rachael Institute's Sexuality Coaching Certification Course are eligible for certification through The American Academy of Sexologists and the American Board of Sexology.
IMPORTANT NOTE: Keep in mind that a choice to pay your tuition over the next 12, 6, or 4 months means that you will NOT receive official certification from The Dr. Rachael Institute until AFTER the course has been paid for in full. Save more by paying for your course in full and your official certification will be ready to display as soon as you graduate.
Can I get continuing education if I complete the course?
Currently at this time you will not be eligible for CEUs. However,
As a certified graduate of The Dr. Rachael Institute's Sexuality Coaching Program, you have fulfilled the requirements to become an accredited member of the American College of Sexologists International and the American Board of Sexology.
Flaunt That Certification!
---
Once you've completed your course, paid in full, and obtained your certification – your Intimate Tickles marketing and shopping sites will display our exclusive DRI~IT Certified Sexuality Coach Seal of Certification.
Questions? Comments? Suggestions?
If there is anything on your mind that we have covered in our pages here, we would be glad to clarify and/or explain further. Simply drop us a line, and we'll get right back to you. Use our quick form here or call 877-531-5541