MarketingPro. Expand Your Reach
---
Shake hands with customers beyond your horizon by boosting your marketing knowledge and having access to the tools that will allow you to use it.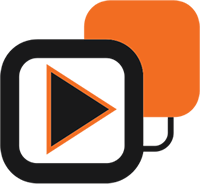 Play Video Explanation
Giving You The Key To Open ALL The Doors.
Right out of the gate, your marketing center is a highly tuned marketing machine. We've programmed them to transform each title to add your city and state, and well as adding your city/state to the site description. We then sprinkle your name and location throughout the content in an attempt to alert the search engines to assign the industry keywords to your location. We do this so that when a customer in your area searches for "sex toy party" or "adult romance party" or "girls night out", along with other keywords, we hope that YOUR site will be presented to them by the results. But there IS only so much we can do, then the rest is up to you. If your ambitions are to acquire web site from around the U.S., or to build a team – you might want to take at our Marketing Pro add-on.
Personalize. Customize. Attract.
There are 100's of documented reasons why your marketing website should grow with blogging. Attract an Audience, Establish Authority, Build Rapport and Engagement, Tell Your Story, Stand Out, and Make Money are some of the top 20 reasons give by Huffingtoppost.com. Blogging helps boost SEO (That's Search Engine Optimization, it's the acronym that defines the work that goes into attempting to make your website show up on page 1, top 10 of search engine results) quality by positioning your website as a relevant answer to your customers' questions – says HubSpot.com. So, Marketing Pro not only gives you the ability to write blog articles on your marketing site, we also teach you how, & supply a tool that will automatically pull in high quality articles and post them for you.
Social Media Marketing is kind of a big deal. Time Magazine states "If you're looking for a place to focus your business growth efforts, try social media." Forbes reported "92% of marketers in 2014 claimed that social media marketing was important for their business, with 80% indicating their efforts increased traffic to their websites.", and Inc.com adds "33 percent of consumers cite social networks as the way they discover new brands, products, and services." Marketing Pro gives you to the ability to put this trend to work for you by pushing your articles out to your Social Media properties
Your customers have spoken loud and clear, Messaging is their communications channel of choice – and you need to be where your customers are. Our Marketing Pro consultants have the option to enable live chat on their marketing sites and monitor via desktop and mobile.
Adding your website to the Google Webmaster Console proves to Google that you are wither a site owner, webmaster, or other authorized user. You are also essentially announcing your presence to the search engine. Bing & Yahoo have a combined 28% of SE traffic. So, if you want the most website visitors, you will need to submit your site here as well. Google Analytics provides valuable insight that can help you shape your blogging, advertising, and marketing strategy. * Marketing Pro gives you the tools to verify your website with Google & Yahoo/Bing, as well as install Google Analytics.
A landing page is a great way to drive traffic, highlight your message and build your brand. Approximately 68% of businesses use landing pages to generate leads and product purchase. Landing pages lead customers to a specific product, service or offer and encourage them to take action. Especially in our industry, where everything marketing has to be tasteful and discreet. EVERYONE has access to 3 host a party message landing pages. Marketing Pro Members have access to a bank of 6 additional. 1 additional host a party, 2 join my team themed pages,  and 3 seasonal (Christmas & Valentines).

Blogging
Give Google a reason to index you. Write articles to your marketing site to help attract customers who are searching for what you do.

Auto Blogging
Writing a daily article is difficult. We help you out by supplying an Auto Blogging tool that posts top industry related articles to your site.

Live Chat Integration
Monitor and chat with the visitors on your marketing site via monitor console or mobile app. Monitor and track, review chat history, and check performance in analytics.

Directories
We'll continuously work to get you listed on directories where your customers might drop in. Edit/Manage these listings right from your Tickle Team back office.

Landing Pages
MPro members enjoy access to 6 additional marketing landing pages. 4 Host A Party, 3 Join Us, and 2 changing seasonals. Let's make sure your potentials have a place a land.

Verify & Analytics
In order to use the google webmaster, yahoo/bing webmaster, and google analytics tools you will need to purchase (about $2-$10 per year) your own domain name.
From blogging to social media, directory's to education and webinars – Marketing Pro is an add-on element for those among you who want to venture beyond simply doing home parties in your immediate neighborhood.
We'll teach you the importance of videos. Teach you how to produce them and then push them out to youtube, vimeo & daily post.
We'll teach you how to blog and then push THOSE out to Google +, Facebook, and Twitter.
Add Marketing Pro to your Intimate Tickles membership and give yourself the boost you need to take your new business to the next level. (Marketing Pro membership is $22.95 per month, or $200 per year)
Marketing Pro is an exclusive optional feature for Intimate Tickles Romance Consultants.
We work hard to empower you to succeed. We'll tell you much more about it, and answer all your questions during your Due Diligence Consultant Interview.

Is Marketing Pro Required To Succeed In This Business?
Absolutely not! This is just one of many unique features that we offer our consultants at Intimate Tickles. We obviously have a vested interested in your success. That said, we spend a lot of time and money developing tools and studying the online landscape so that we can pass them on to you and your business. 
Why Not Give Marketing Pro To ALL Consultants?
Good question. First of all, we realize that not all of our adult romance consultants have a goal to do this full time. Many of our consultants are just looking for a nice part time income, maybe a party a month. Many of our consultants are not looking to spend time writing articles, posting to social media, or marketing their business online at all – they just want to do a few parties for their friends, and maybe friends of friends. Marketing Pro users are placed in a more secure section of our system because they will need to log in directly to their site to write blogs, attach domains, verify with search engines, etc. This takes quite a bit more coding and monitoring – so, unfortunately, we have to put a premium price on it.
Will I Be Trained To Use These Extra Tools?
Absolutely! You will have access to one on one training with one of our digital marketing experts, as well as bi-weekly Facebook live sessions in our private MarketingPro Group. And we won't JUST be going over our own tools! There are an array of tools available online for you to utilize and we will be working through them all. You will also have access to a bank of video training courses on everything from Social Media to image and video creation.
Questions? Comments? Suggestions?
If there is anything on your mind that we have covered in our pages here, we would be glad to clarify and/or explain further. Simply drop us a line, and we'll get right back to you. Use our quick form here or call 877-531-5541