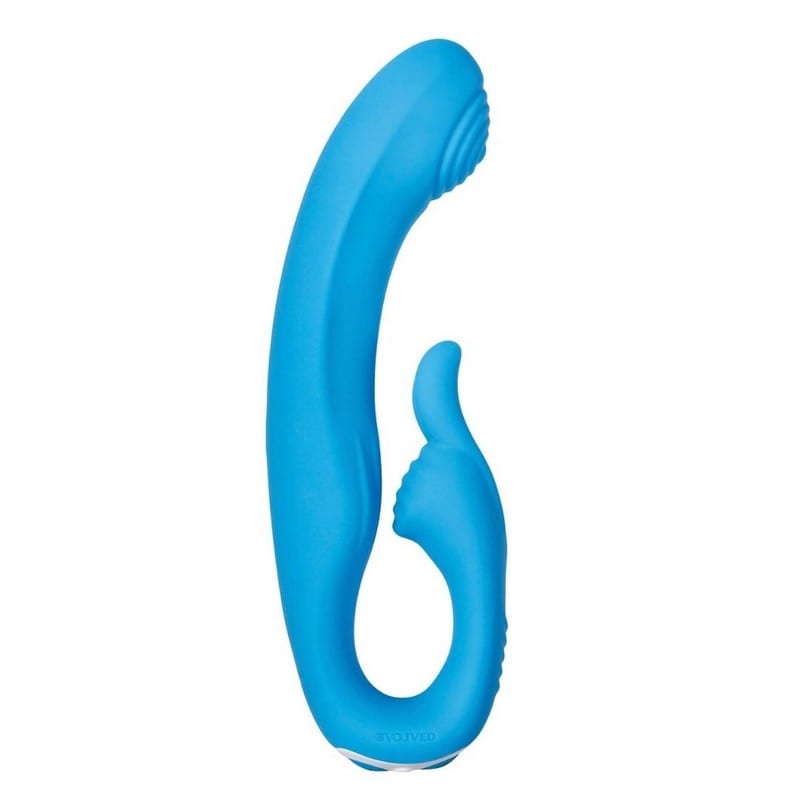 Discover the unique pleasure of this incredibly soft and adaptable vibe that lets you flex and bend it in exactly the way that feels good for you. With two separate 7-speed motors controlled individually, the gently curved main shaft reaches the G-spot with ease using circular textures to target that intense erogenous zone. Meanwhile the hard-working bunny ears flex from the base and feature a textured clitoral platform that gives you tantalizing options. Even the C-shaped curve of the handle on this toy is erotic, with exterior textures and an easy to use 2-button control panel. Unique G-spot flexible rabbit vibrator. Soft and flexible main shaft & clitoral piece. Both shafts fully flex & bend for maximum custom fit. Gently curved shaft to reach G-spot with ease. Circular textured lines on head for G-spot titillation. Powerful bunny ears for intense clitoral stimulation. Flat textured clitoral stimulation platform under bunny ears.
Features:
7 vibrating speeds & functions in main shaft. 7 vibrating speeds & functions in rabbit shaft and Each motor individually controlled.
Blue LED lights illuminate buttons when in use
Waterproof & submersible
Material – Squishy soft silicone and control panel ABS plastic
Easy to use 2 button control panel at base of toy
Magnetic rechargeable, USB cable included
Size:
Height: 8.15 in.
Depth: 2.6 in.
Width: 1.52 in.
The post Sea Breeze appeared first on Toy Shop. Enjoy The Joy. .
To Discover More About This Product Visit Intimate Tickles Here