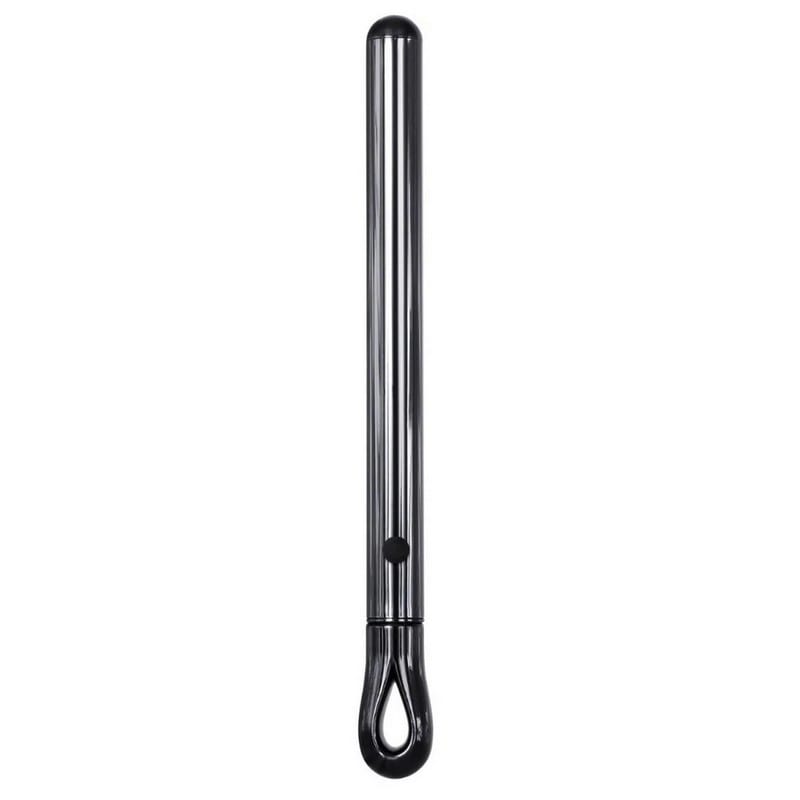 Experience the ultimate discretion with this stylish, thin, polished metal vibe that looks just like an upscale pen. Keep it in your purse or add a stylish chain and wear it as a necklace without any fear of embarrassment and enjoy your little secret on the go anywhere you go whenever you need to relax with some "Me Time" pleasure.   Chain not included.
Features:
The USB charger screws into the base for secure charging and
the whole toy can be submerged into water for wet action
Material is nonporous metal is extremely hygienic
Dimensions: height 4.43"/depth .35"/width .43"/weight 1.2oz
The post Pen Pal Pendant Vibe appeared first on Toy Shop. Enjoy The Joy. .
To Discover More About This Product Visit Intimate Tickles Here