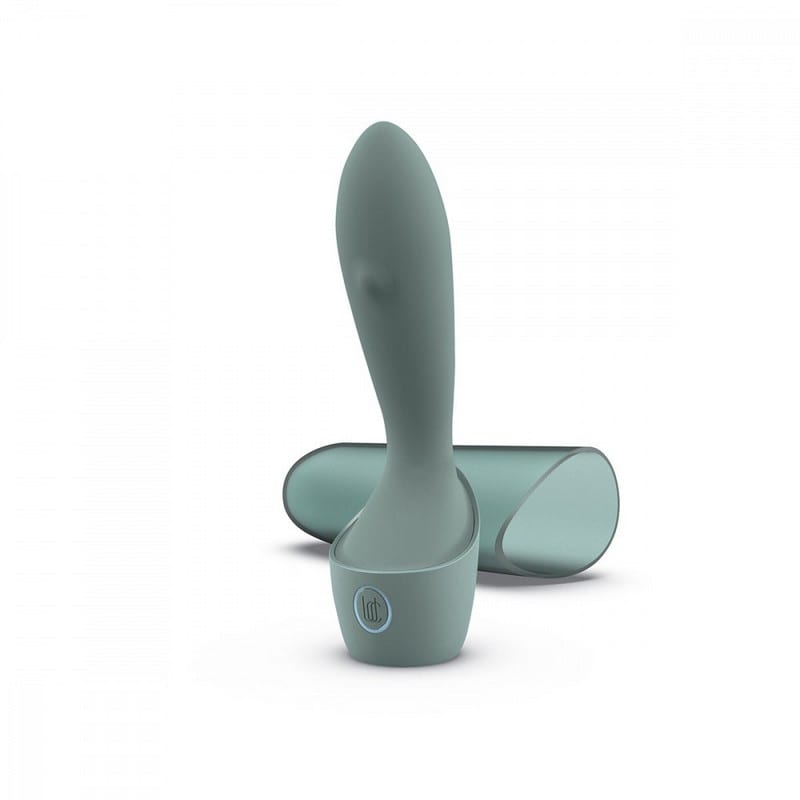 Onda uses micro-robotics to mimic the sensations of fingers stroking over the G-spot, with the added boost of rumbling sensations any time you want. Body-safe, waterproof, and rechargeable, Onda is uniquely shaped to follow the body's curves to help you explore and pinpoint your pleasure.
 THE G-SPOT MASSAGER – The G-spot Massager replicates the best kind of human touch, mimicking the come-hither motion of a finger, along with a stimulation boost offering rumbling vibrations for a totally different experience.
Features: 
USB rechargeable
Size – Insertable Width – 1.5 in. / 39 mm; Insertable Length – 4.7 in. / 120 mm; Total Length & Width – 7.7 in. x 2 in.
Material – Made with medical grade silicone and ABS plastic
Waterproof
The variety of settings allows you to determine the length and speed of each stroke against the G-spot to pinpoint stimulation. Choose from 4 different stroke positions along the body, including long and short strokes.
What makes Onda's technology and design innovative?
Onda was designed using biomimicry, taking the human motions of the finger and translating these into microrobotic motions that were correlated to subjective measurements of pressure and frequency. These physical measurements were then optimized in software and programmed into our mechanical devices (yup, robotics!). The come-hither motion in Onda's G-spot Massager utilizes a custom motor and gearbox to provide a motion that offers a full length stroke (which can also be customized for a localized focus to the upper, middle or lower regions of the shaft) in a narrow area for optimal internal stimulation. In addition to the stroking feature, Onda offers a vibration boost for a dynamic stimulation experience.
Custom Control Panel
Power Button Press and hold for 1.5 seconds to turn Onda ON/OFF.
G-spot Boost Button Increase (+) or decrease (-) the intensity of the vibration.
G-spot Speed Button Increase (+) or decrease (-) the intensity of the G-spot massager.
G-spot Stroke Button Select short or long strokes over the G-spot.
Magnetic Charge Point Charge by placing the magnetic charging cable over the two metal dots on the back of the device and connecting to a safe power source.
The post Onda appeared first on Toy Shop. Enjoy The Joy. .
To Discover More About This Product Visit Intimate Tickles Here