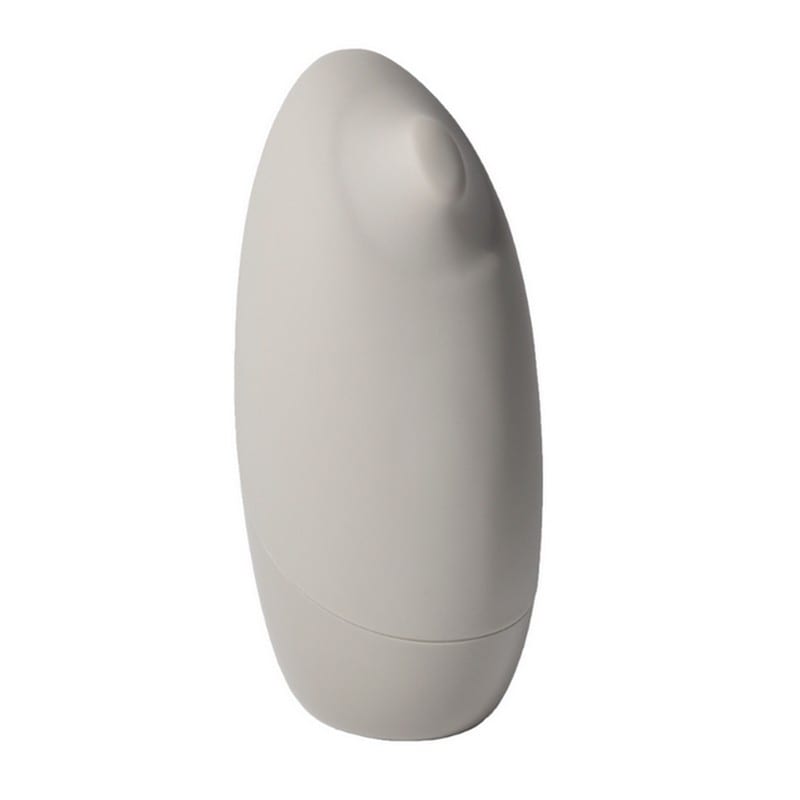 PERCUSSIONTOUCH

CLITORAL MASSAGER.  Meet the unicorn of magic fingers. With patent-pending PercussionTouch

technology, Carezza is designed to mimic a human finger pulsating on your clitoris (or wherever you're craving a little stimulation.) It starts with a gentle concentrated stroke, building to a deep drumming vibration. And it fits in your palm with a soft, rounded tip that pinpoints your pleasure.  The unicorn of magic fingers.
Unlike vibrating sex toys, Carezza does not use vibration to stimulate erogenous zones. Instead, our team of US-based engineers developed Lora DiCarlo's PercussionTouch

technology to deliver sensual stimulation in an entirely new capacity. We utilize biomimicry to recreate the feeling of human touch, and for Carezza, that results in the sensation of fingers massaging the body ranging from light, gentle taps to intense thrumming. This innovative technology combined with velvet-touch silicone results in a remarkable range of motion and realistic sensations that redefines the way we tap into pleasure.
Features:
Totally new sensations – Carezza's stroke and drumming is different from other types of stimulation.
Pinpointed stimulation – mimics a human fingertip
10 intensity settings
waterproof
pinpointed stimulation
PercussionTouch technology It's more than a vibe.  Set the speed of your sensations with patent-pending PercussionTouch technology. Carezza's wide range of stimulation goes from light tapping to intense drumming—so quick, it feels like a powerful vibration.
Pinpointed stimulation – Totally new sensations.  Microrobotics make Carezza unique, mimicking the feeling of a human fingertip. Start slow and explore different placements until you find just the right mind-blowing spot.
I like vibrating sex toys. Since Carezza doesn't vibrate, will I still enjoy it? Carezza's patent-pending engineering utilizes higher frequencies and pressures than most pleasure products on the market without relying on the use of vibration. After conducting a thorough study on pleasure preferences, we learned that tapping was among the top three sensory movements that people enjoy and applied that data to the design of this clitoral massager. While this sophisticated technology does not incorporate traditional vibration, Carezza's highest setting produces such a strong frequency that it replicates the sensation of powerful vibration. Carezza delivers the pleasure of human touch, amplified.
Is Carezza a good first time sex toy? The easy-to-hold shape, size, texture, and functionality combine to make Carezza an ideal clitoral sex toy for beginners. Our premium, medical-grade silicone resembles the familiar sensation of ultra soft skin, and Carezza's non-intrusive shape opens the door to creative stimulation anywhere externally on the body. Whether you are looking to achieve a clitoral orgasm by yourself or massage a partner, Carezza allows you to explore sexuality and experience pleasure safely and comfortably.
The post Carezza appeared first on Toy Shop. Enjoy The Joy. .
To Discover More About This Product Visit Intimate Tickles Here