Hostess & Consultant FAQs
The best way to uncover all the information you need is to contact one of our consultants, or set up a consultant interview. In the sections below, we have outlined some of the top questions our ready to party hostesses and ready to join consultants have to ask us.
Should You Have Any Additional Question, please fill out the form here or call Customer Service at 1-877-531-5541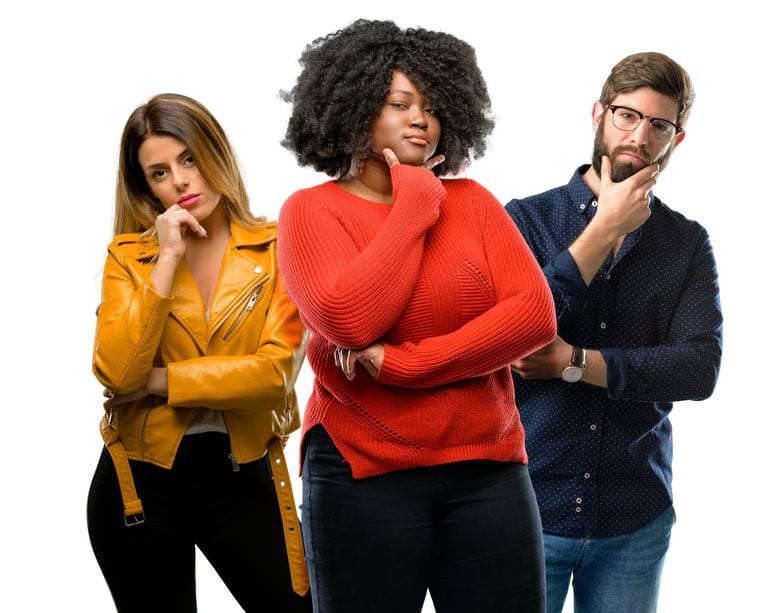 Tell Me More About Hosting
WHAT'S DOES IT COST TO HOST A PARTY?
Absolutely nothing! You can book a party with any Intimate Tickles Consultant for free! It's a night of fun, education and quality time with your friends at no cost to you. You invite your friends, we'll bring the party!

WHAT ARE MY CHOICE OF PRODUCTS?
We pride ourselves on our selection, quality, and the uniqueness of our products. Our regular catalog is 80 pages long, and you will find even more at our online shopping center. We also host a BDSM and Spa Only Shopping experience.

TELL ME ABOUT THE SHOPPING PROCESS
All shopping is 100% confidential. It takes place in a private room, separate from the party. Your Intimate Tickles Consultant can answer all the questions you have about the products, and help you choose what fits your personality.

CAN I HAVE MEN AT MY PARTY?
Absolutely, Intimate Tickles is one of the few companies that currently offers Co-Ed and Couples' Parties. It's your party, invite ALL your friends. Everyone is welcome. We also love theme parties, like bachelorette, shades of grey, little black dress, wine and cheese, and more.

ABOUT HOW LONG IS A PARTY?
A Tickle Toy party usually lasts about three hours. It might be a little shorter or longer, depending on how many guests, and how many questions come up — and how much fun you are having!

WILL I GET FREE STUFF?
Yes. Yes. Yes! As the host, you will be awarded with hostess thank you gift, hostess exclusive gifts, 1/2 price items, and a shopping spree equal to at least 10% of the total retail value of your party. (Your party must qualify for some of the above rewards. ask your hostess about party qualification and additional rewards and incentives)
Tell Me More About Your consultant Program
DO I NEED SALES EXPERIENCE?
Not At All! Everybody has to start somewhere. We are dedicated to making sure you are confident in everything you show and say. From product descriptions and documents, to videos, to webinars with industry experts – our training is second to none, and it is a requirement.

DO I HAVE TO GO INTO HOMES?
NO. You can do online parties, catalog parties, virtual parties…OR…you can just promote website sales only. Virtual Parties are a new concept and an excellent way for you to earn money and free products without ever having to leave your home. You'll have 3 quality websites to send your customers to. Make no mistake, however, your greatest earnings thrive within the home party plan arena.

HOW MUCH CAN I EARN DOING PARTIES?
Well now, that's entirely up to you! Your next party could be your next payday, so you choose the income level that suits your goals. And holding parties isn't the only way to earn! You can also take advantage of website commissions as well as bonuses from building a team. Your commission is the same great 45% no matter how, where, when you make the sales. Simply put, there's no limit to the amount you can earn.

WHAT'S THE COST TO GET STARTED?
You can start your own Intimate Tickles business for as little as $60. You'll have 
6 premium kits to choose from
. Start small or go large, it's your choice. All Kits include everything needed to start, launch, and grow your own business. Of course, the larger the kit you choose, the larger your sales profit will be due to having more products for your Hostess and Guests to preview, test, and sample before placing their order.

HOW DO I GET MY FIRST PARTY BOOKED?
Your friends and family can help you get your new business off the ground by booking a party with you! Ask them to bring along a few guests you don't know and book parties with those new faces. Many Consultants also host their own parties on a regular basis to earn the Hostess Rewards. Invite all your friends and family over to check out your new business.
HOW MANY PARTIES DO I HAVE TO DO?
This is your business and you are in charge of your time. The number of parties you do is completely up to you. You work Intimate Tickles around your life, not your life around Intimate Tickles. Intimate Tickles has one easy requirement – do 2 parties within your first 90 days. After that, there are no quotas or requirements. Your time, Your parties, Your business.
Questions? Comments? Suggestions?
If there is anything on your mind that we have covered in our pages here, we would be glad to clarify and/or explain further. Simply drop us a line, and we'll get right back to you. Use our quick form here or call 877-531-5541