FOR IMMEDIATE RELEASE:
Contact: Virginia White
Tel: 877-531-5541
Email: thetickleteam@intimatetickles.com
LOS ANGELES — Intimate Tickles llc has been named a nominee in the Home Party Company of the Year category of the 2020 XBIZ Awards.
Nominees for the 2020 XBIZ Awards were selected based on more than 8,000 pre-nomination entries submitted by members of the adult industry via XBIZ.net.
"We are thrilled and amazed by our nomination as home party company of the year," said CEO Virginia White. "We've worked hard to be an all genre inclusive company, as well as high quality and innovative. I believe that our mandatory training, as well as the inclusion of our kinkykorner.shop, thepowderroom.shop, and simplynaked.shop into our general line of products has create that fence that separates us from the other adult romance companies. Thanks for noticing Xbiz!"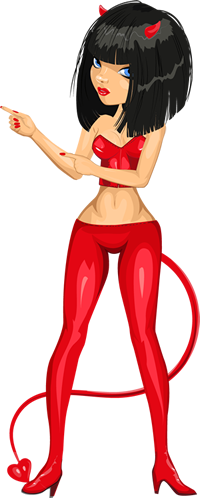 A star-studded red carpet affair that hosts a who's who from the business of pleasure, the XBIZ Awards is the adult industry's biggest night and the most prestigious symbol of success. The event recognizes outstanding achievements across every facet of the multibillion-dollar business, spanning movie production, technology, pleasure products and retail.
Since its inception, the event has been hosted by the biggest stars from the world of adult entertainment and garnered international media coverage from renowned outlets such as the L.A. Times, CNBC, TIME, Cosmopolitan, New York Magazine and Huffington Post, among others.
The XBIZ Awards is the capstone of the annual XBIZ Show in Los Angeles, which unites all segments of adult for boundless business opportunities.
For the complete list of nominees, click here.
###
About XBIZ
XBIZ is the leading source for adult industry news and information, providing up-to-the-minute coverage at XBIZ.com and in two monthly publications — XBIZ World for the digital media market and XBIZ Premiere for the retail market. In addition, XBIZ hosts a series of annual events including the adult industry's biggest night, the XBIZ Awards. XBIZ is frequently cited in the media for coverage of the industry and has been published in New York Times, The Wall Street Journal, CNN, Fox News, Forbes, Newsweek, MSNBC, Wired, CNET, ABC, USA Today and Los Angeles Times, among others.