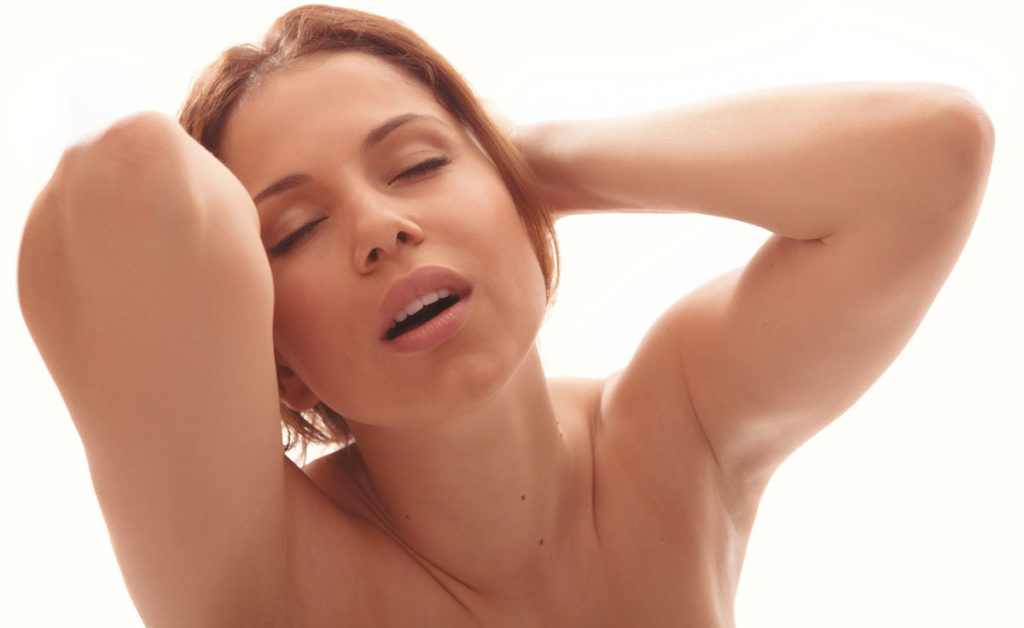 The female G spot meaning is simple – it's an erogenous zone with the sole purpose of providing sexual pleasure. There's not much more to the female G spot meaning than that, although there is for some reason a great deal of mystery still surrounding it. For too long the G spot was thought to be a myth by some, but women who have discovered their G spot and how to stimulate that are ready and willing to debunk. 
Pleasure In Reproduction
In order to get down the bottom of the G spot meaning, it pays to get scientific about why we partake in sex at all. Biologically speaking, sex is a means to reproduction, although human beings have sex for pleasure as well. As far as the G spot is concerned, and where it comes into play with all of this is simple, pleasure makes a person want to do something, and the G spot makes a woman want to have sex. 
The meaning of the G spot isn't just in the fun had or yearning for sex, it also plays a role in the reproductive system in other ways. When a woman has an orgasm, the contractions of the body work to pull sperm further into the body. The G spot makes interior orgasms possible during sex, thereby allowing her body to help the reproductive process along using only penile or penetrative stimulation. 
Finding The G Spot 
The G spot is a lot of fun, and even with the biologics aside, the female G spot meaning is essentially rooted in orgasm. However, you're not like to discover this meaning for yourself if you're unable to discover the G spot. Finding the G spot is the first step to experiencing the meaning, and stimulation is the second. 
The G spot is a walnut shaped fleshy area located about 2 inches inside of the vagina along the anterior wall. This means that if you place your fingers inside palm up, you should feel the G spot if you curl your fingers into a "come hither" motion. It's best to do this after she's already aroused, as the area will fill with blood and become swollen much like an erection. While swollen, it will be easier to feel and more sensitive for G spot play. 
After finding the G spot, you'll then need to learn how to stimulate it. Some women will like harder and consistent friction, others will prefer a lighter touch, and some will like either or at different times. The most important tip you can have when learning how to stimulate the G spot is to follow her verbal and physical communication to see what's working and what's not. When you get it right, you'll know, and you'll be in the perfect position to give her one of the very best orgasms of her life. 
G Spot Play Should Be Fun 
Discovering and exploring the female G spot meaning should be a fun experience for both of you. It's important not to set the stage of the experience with psychological pressure, and to remember that if you don't get it this time there's always the next. It's a learning experience for you both, and it's one that should be looked forward to. This exploration can take place with fingers, with penis penetration, and with toys as you see fit. 
There are many toys out there on the market that target G spot stimulation specifically, and these can be a lot of fun for further exploration once you've found the G spot and learned a bit about her preferred methods of stimulation. 
The post Female G Spot Meaning appeared first on G Spot 101 .
Intimate Tickles found this article quite interested, and we thought you might to. We give all the credit for this article to
gspot
. Click Here To
Read This Article From It's Original Source