Of all the erogenous zones on a woman, the nipples are arguably the most neglected. Very few men (and women) realise that nipple orgasms are possible.
Well, we're here to tell you that they are. Once you've learned how to give a woman a nipple orgasm, you'll have one more tool on your arsenal for helping her climax.
What Exactly is a Nipple Orgasm?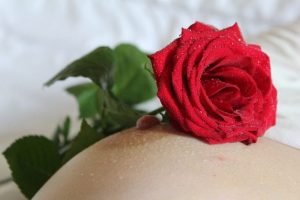 You might be wondering, "What is a nipple orgasm, anyway?" It's quite simple: it's when you stimulate a woman's nipples until she climaxes. You don't stimulate her clitoris or G-spot.
Although it might sound easy in theory, making a woman climax by doing nothing other than stimulating her nipples can be challenging. Fortunately, we've got some tips that will make it way easier on you.
Not All Orgasms Start Below the Waist
Most partners falsely believe that all orgasms start below the waist. But as you'll come to see, this isn't true. A woman's nipples have millions of nerve endings, each of can deliver pleasure. By stimulating her nipples, you can make her climax in the same way that she would if you were stimulating her clitoris or G-spot.
Not only are nipple orgasms incredibly fun, but they're also different, and can add some spice to the bedroom. Nipple stimulation is also very erotic, and will cause a flood of "feel good" hormones to be released into your partner's brain.
The most powerful of these hormones is oxytocin (a.k.a. "the cuddle hormone").
Nipple Orgasm Tip and Tactics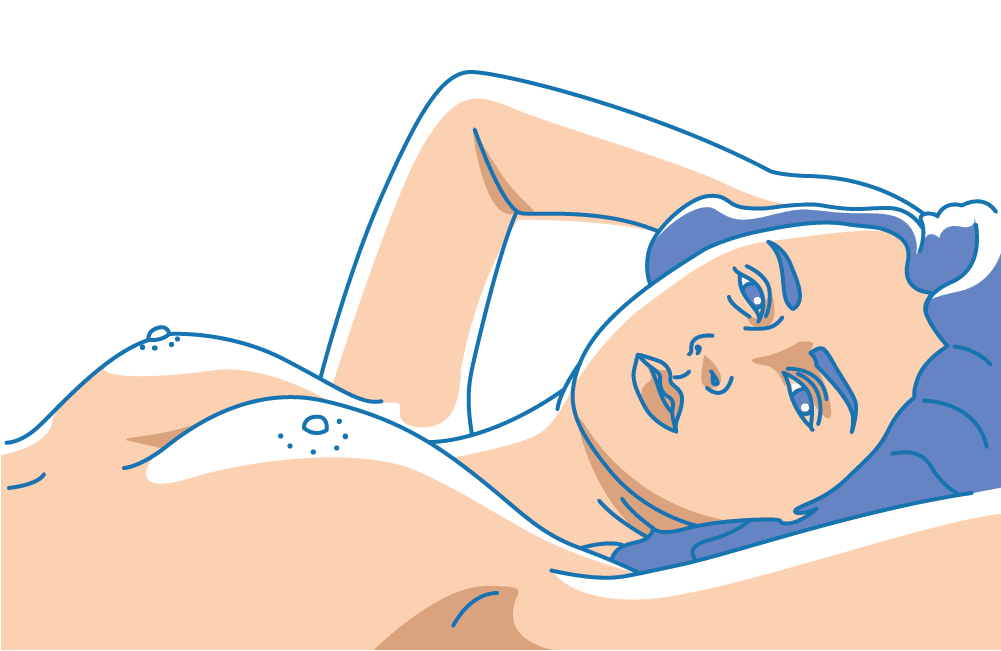 Here are some tips and tactics for making her climax via nipple stimulation:
Pick The Right Position: By far the best position for this sexual technique is for her to lay down on her back with her breasts and nipples facing the ceiling. She should be completely naked and comfortable.
Start With a Fan: Rather than going straight in and sucking on her nipples, use a fan to gently blow air against her nipples. This builds a lot more anticipation for the sucking and will get her nipples quite hard.
Is She Hard? Start Sucking: Once her nipples are hard from the fan, go in and gently start sucking on them. Make sure that you're giving equal attention to both of her nipples.
Don't Be Afraid to Gently Nibble: To make the experience spicier, gently nibble on her nipples using your teeth. It's very important that you make it gentle, otherwise, it could turn her off.
Throw In Something Soft: Every now and then, stop sucking and begin stimulating her nipples with something soft (like fur or a feather). This will make the experience even more erotic.
Massage Her Breasts: While sucking her nipples, make sure that you're massaging her breasts at the same time. It adds a degree of pleasure and will give her a more powerful orgasm.
Use Oil: If you're going to massage her breasts (which can make breasts larger by the way) we recommend using oil. There are oils specifically designed for breast massages.
Slapping: If she enjoys it, then gently slap her breasts while you stimulate her nipples. You might be thinking, "But won't that hurt?" Believe it or not, some women love this kind of stuff.
Use Ice: Remember earlier when we said that blowing on your partner's breasts would harden their nipples and turn them on? Well, know that you can also use ice and/or cooling gel to achieve the same result!
Vibrators: Although vibrators are designed for action "below the waist", they can also be used for nipple stimulation. Simply place it between her breasts or touch it against her nipples to make her climax.
Remember- everything you do must be done slowly, passionately, and with purpose. Don't rush her to orgasm and don't just "go through the motions".
Really get into making her feel good and focus on providing as much pleasure as possible. If you do that, and there aren't any distractions present, you're almost guaranteed to give her a nipple orgasm.
The post How to Give a Woman a Nipple Orgasm appeared first on School Of Squirt.
Thanks for reading!  How to Give a Woman a Nipple Orgasm originally posted on May 19, 2017 2:17 am. Click Here to read this article in it's entirety from the source