Here's a fun meme we've created that's an homage to one of Kelly LeBrock's lines in the 80s comedy film Weird Science.  The m0vie was pretty decent, and Kelly's performance was pitch perfect. Her original lines were:
'You know, there's going to be sex, drugs, rock-n-roll… chips, dips, chains, whips… You know, your basic high school orgy type of thing. I mean, uh, I'm not talking candlewax on the nipples, or witchcraft or anything like that, no, no, no. Just a couple of hundred kids running around in their underwear, acting like complete animals.'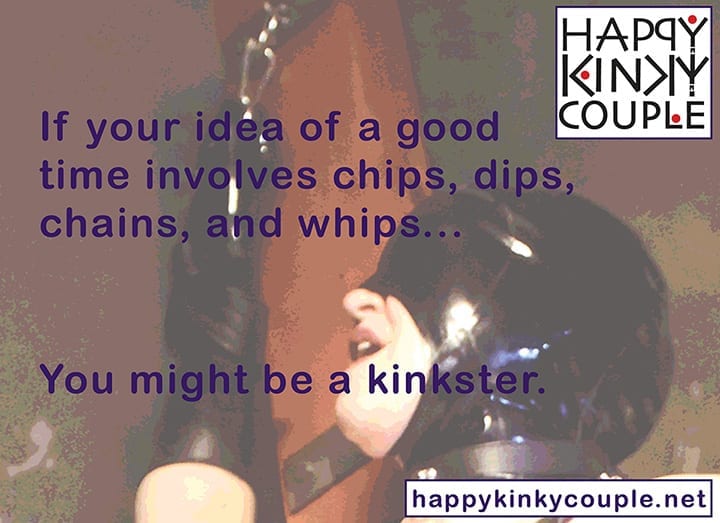 The post Chips, dips, chains, whips appeared first on The Happy Kinky Couple .
The authors at Intimate Tickles found this article to be quite interesting, and we though you might like it as well. This articles was originally posted at
happykinkycouple.net
by
Amelie & Mark
Read This Awesome Article In It's Entirety At It's Original Location