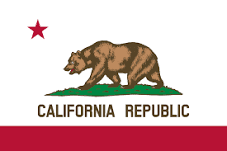 Sex Toy Parties of California. Adult Romance.
Adult Romance Parties By Intimate Tickles LLC are the HOTTEST home parties in California today, empowering Independent Business Associates (Adult Sexy Toy Party Romance Consultants) to reach financial goals while having fun and flexible schedules.
California is a state located on the West Coast of the United States. It is the most populous U.S. state, home to 1 out of 8 Americans, and is the third largest state by area.
What an awesome state to host an adult toy party, or become an adult toy party romance consultant!
Capital: Sacramento
Secretary of State: Debra Bowen
Minimum wage: 8.00 USD per hour (January 1, 2013)
Attorney general: Kamala Harris
Host A Party -or- Become A Consultant
We Are Your California Adult Romance Experts
We offer ordinary women, men, and couples of California the opportunity to live extraordinary lifestyles by owning and managing their own California businesses – while promoting sexual awareness and well-being. Our direct-selling business model provides the most generous rewards in the industry, including company paid hostess rewards, benefits, and recognition for our independent Consultants. Our educational approach to sex and relationships has given Adult Romance Parties By Intimate Tickles LLC and our Romance Consultants a reputation for being leaders in the field of sexual relationships.
Intimate Tickles parties of California is a home based business managed by some of the most successful adult toy party executives in the industry. Intimate Tickles consultants work full or part time hours, using their California home based businesses to spend more time with their families, while still able to afford the finer things in life. We're not only building men, women, and couples sexuality and sensuality, but also their self esteem.
What's Happening
In Your Largest Population of Los Angeles
Virginia J White
Intimate Tickles LLC
thetickleteam@intimatetickles.com
Box 1
Los Angeles, California,USA
877-531-5541
https://intimatetickles.com/
Adult Romance Parties By Intimate Tickles LLC in home adult toy parties offers what couples really need, intimacy, passion and the rekindling of their romantic relationship. Our goal is to assist men and women in exploring their sexuality and discovering the endless enjoyment of sexual fulfillment.
Adult Romance Parties By Intimate Tickles LLC of California offers a complete shopping experience.
Ensuring Your Romance Is Always A Pleasure!
Intimate Tickles parties will continue to carry your favorite, most sought after intimacy enhancement products. Men, women, and couples love our lotions, potions, lubricants, and adult novelties. We cant forget the men! 
Intimate Tickles parties
 is pleased to present a complete line of products designed specifically for the men in our lives. 
Adult Romance Parties By Intimate Tickles LLC
 complete shopping is truly an experience that is "Ensuring Your Romance Always Tickles Your Fancy!"
We are your California Adult Toy Party Experts
California Adult Romance Sex Toy Party
is an independent branch of: Intimate Tickles LLC
Phone: 877-531-5541
Offering a variety of products and services in California, including
At Home Adult Romance Parties
At Home Lingerie Parties
Bachelorette Parties
Couples and/or Co-Ed Parties
Theme Parties
LGBT Parties
Intimate Tickles is looking for individuals in California who would like to host a fun, free, educational and exciting Tickle Toy party, or become a consultant in, around, and near the following California cities:
Adelanto, CA | Agoura Hills, CA | Alameda, CA | Albany, CA | Alhambra, CA | Aliso Viejo, CA | AlturasCounty seat, CA | Amador City, CA | American Canyon, CA | Anaheim, CA | Anderson, CA | Angels Camp, CA | Antioch, CA | Arcadia, CA | Arcata, CA | Arroyo Grande, CA | Artesia, CA | Arvin, CA | Atascadero, CA | Atwater, CA | AuburnCounty seat, CA | Avalon, CA | Avenal, CA | Azusa, CA | BakersfieldCounty seat, CA | Baldwin Park, CA | Banning, CA | Barstow, CA | Beaumont, CA | Bell, CA | Bell Gardens, CA | Bellflower, CA | Belmont, CA | Belvedere, CA | Benicia, CA | Berkeley, CA | Beverly Hills, CA | Big Bear Lake, CA | Biggs, CA | Bishop, CA | Blue Lake, CA | Blythe, CA | Bradbury, CA | Brawley, CA | Brea, CA | Brentwood, CA | Brisbane, CA | Buellton, CA | Buena Park, CA | Burbank, CA | Burlingame, CA | Calabasas, CA | Calexico, CA | California City, CA | Calimesa, CA | Calipatria, CA | Calistoga, CA | Camarillo, CA | Campbell, CA | Canyon Lake, CA | Capitola, CA | Carlsbad, CA | Carmel-by-the-Sea, CA | Carpinteria, CA | Carson, CA | Cathedral City, CA | Ceres, CA | Cerritos, CA | Chico, CA | Chino, CA | Chino Hills, CA | Chowchilla, CA | Chula Vista, CA | Citrus Heights, CA | Claremont, CA | Clayton, CA | Clearlake, CA | Cloverdale, CA | Clovis, CA | Coachella, CA | Coalinga, CA | Colfax, CA | Colton, CA | ColusaCounty seat, CA | Commerce, CA | Compton, CA | Concord, CA | Corcoran, CA | Corning, CA | Corona, CA | Coronado, CA | Costa Mesa, CA | Cotati, CA | Covina, CA | Crescent CityCounty seat, CA | Cudahy, CA | Culver City, CA | Cupertino, CA | Cypress, CA | Daly City, CA | Dana Point, CA | Davis, CA | Del Mar, CA | Del Rey Oaks, CA | Delano, CA | Desert Hot Springs, CA | Diamond Bar, CA | Dinuba, CA | Dixon, CA | Dorris, CA | Dos Palos, CA | Downey, CA | Duarte, CA | Dublin, CA | Dunsmuir, CA | East Palo Alto, CA | Eastvale, CA | El Cajon, CA | El CentroCounty seat, CA | El Cerrito, CA | El Monte, CA | El Segundo, CA | Elk Grove, CA | Emeryville, CA | Encinitas, CA | Escalon, CA | Escondido, CA | Etna, CA | EurekaCounty seat, CA | Exeter, CA | FairfieldCounty seat, CA | Farmersville, CA | Ferndale, CA | Fillmore, CA | Firebaugh, CA | Folsom, CA | Fontana, CA | Fort Bragg, CA | Fort Jones, CA | Fortuna, CA | Foster City, CA | Fountain Valley, CA | Fowler, CA | Fremont, CA | FresnoCounty seat, CA | Fullerton, CA | Galt, CA | Garden Grove, CA | Gardena, CA | Gilroy, CA | Glendale, CA | Glendora, CA | Goleta, CA | Gonzales, CA | Grand Terrace, CA | Grass Valley, CA | Greenfield, CA | Gridley, CA | Grover Beach, CA | Guadalupe, CA | Gustine, CA | Half Moon Bay, CA | HanfordCounty seat, CA | Hawaiian Gardens, CA | Hawthorne, CA | Hayward, CA | Healdsburg, CA | Hemet, CA | Hercules, CA | Hermosa Beach, CA | Hesperia, CA | Hidden Hills, CA | Highland, CA | HollisterCounty seat, CA | Holtville, CA | Hughson, CA | Huntington Beach, CA | Huntington Park, CA | Huron, CA | Imperial, CA | Imperial Beach, CA | Indian Wells, CA | Indio, CA | Industry, CA | Inglewood, CA | Ione, CA | Irvine, CA | Irwindale, CA | Isleton, CA | JacksonCounty seat, CA | Jurupa Valley, CA | Kerman, CA | King City, CA | Kingsburg, CA | La Cañada Flintridge, CA | La Habra, CA | La Habra Heights, CA | La Mesa, CA | La Mirada, CA | La Palma, CA | La Puente, CA | La Quinta, CA | La Verne, CA | Lafayette, CA | Laguna Beach, CA | Laguna Hills, CA | Laguna Niguel, CA | Laguna Woods, CA | Lake Elsinore, CA | Lake Forest, CA | LakeportCounty seat, CA | Lakewood, CA | Lancaster, CA | Larkspur, CA | Lathrop, CA | Lawndale, CA | Lemon Grove, CA | Lemoore, CA | Lincoln, CA | Lindsay, CA | Live Oak, CA | Livermore, CA | Livingston, CA | Lodi, CA | Loma Linda, CA | Lomita, CA | Lompoc, CA | Long Beach, CA | Los Alamitos, CA | Los Altos, CA | Los AngelesCounty seat, CA | Los Banos, CA | Loyalton, CA | Lynwood, CA | MaderaCounty seat, CA | Malibu, CA | Manhattan Beach, CA | Manteca, CA | Maricopa, CA | Marina, CA | MartinezCounty seat, CA | MarysvilleCounty seat, CA | Maywood, CA | McFarland, CA | Mendota, CA | Menifee, CA | Menlo Park, CA | MercedCounty seat, CA | Mill Valley, CA | Millbrae, CA | Milpitas, CA | Mission Viejo, CA | ModestoCounty seat, CA | Monrovia, CA | Montague, CA | Montclair, CA | Monte Sereno, CA | Montebello, CA | Monterey, CA | Monterey Park, CA | Moorpark, CA | Moreno Valley, CA | Morgan Hill, CA | Morro Bay, CA | Mount Shasta, CA | Mountain View, CA | Murrieta, CA | NapaCounty seat, CA | National City, CA | Needles, CA | Nevada CityCounty seat, CA | Newark, CA | Newman, CA | Newport Beach, CA | Norco, CA | Norwalk, CA | Novato, CA | Oakdale, CA | OaklandCounty seat, CA | Oakley, CA | Oceanside, CA | Ojai, CA | Ontario, CA | Orange, CA | Orange Cove, CA | Orinda, CA | Orland, CA | OrovilleCounty seat, CA | Oxnard, CA | Pacific Grove, CA | Pacifica, CA | Palm Desert, CA | Palm Springs, CA | Palmdale, CA | Palo Alto, CA | Palos Verdes Estates, CA | Paramount, CA | Parlier, CA | Pasadena, CA | Paso Robles, CA | Patterson, CA | Perris, CA | Petaluma, CA | Pico Rivera, CA | Piedmont, CA | Pinole, CA | Pismo Beach, CA | Pittsburg, CA | Placentia, CA | PlacervilleCounty seat, CA | Pleasant Hill, CA | Pleasanton, CA | Plymouth, CA | Point Arena, CA | Pomona, CA | Port Hueneme, CA | Porterville, CA | Portola, CA | Poway, CA | Rancho Cordova, CA | Rancho Cucamonga, CA | Rancho Mirage, CA | Rancho Palos Verdes, CA | Rancho Santa Margarita, CA | Red BluffCounty seat, CA | ReddingCounty seat, CA | Redlands, CA | Redondo Beach, CA | Redwood CityCounty seat, CA | Reedley, CA | Rialto, CA | Richmond, CA | Ridgecrest, CA | Rio Dell, CA | Rio Vista, CA | Ripon, CA | Riverbank, CA | RiversideCounty seat, CA | Rocklin, CA | Rohnert Park, CA | Rolling Hills, CA | Rolling Hills Estates, CA | Rosemead, CA | Roseville, CA | SacramentoCounty seat, CA | St. Helena, CA | SalinasCounty seat, CA | San BernardinoCounty seat, CA | San Bruno, CA | San Carlos, CA | San Clemente, CA | San DiegoCounty seat, CA | San Dimas, CA | San Fernando, CA | San Gabriel, CA | San Jacinto, CA | San Joaquin, CA | San JoseCounty seat, CA | San Juan Bautista, CA | San Juan Capistrano, CA | San Leandro, CA | San Luis ObispoCounty seat, CA | San Marcos, CA | San Marino, CA | San Mateo, CA | San Pablo, CA | San RafaelCounty seat, CA | San Ramon, CA | Sand City, CA | Sanger, CA | Santa AnaCounty seat, CA | Santa BarbaraCounty seat, CA | Santa Clara, CA | Santa Clarita, CA | Santa CruzCounty seat, CA | Santa Fe Springs, CA | Santa Maria, CA | Santa Monica, CA | Santa Paula, CA | Santa RosaCounty seat, CA | Santee, CA | Saratoga, CA | Sausalito, CA | Scotts Valley, CA | Seal Beach, CA | Seaside, CA | Sebastopol, CA | Selma, CA | Shafter, CA | Shasta Lake, CA | Sierra Madre, CA | Signal Hill, CA | Simi Valley, CA | Solana Beach, CA | Soledad, CA | Solvang, CA | Sonoma, CA | SonoraCounty seat, CA | South El Monte, CA | South Gate, CA | South Lake Tahoe, CA | South Pasadena, CA | South San Francisco, CA | Stanton, CA | StocktonCounty seat, CA | Suisun City, CA | Sunnyvale, CA | SusanvilleCounty seat, CA | Sutter Creek, CA | Taft, CA | Tehachapi, CA | Tehama, CA | Temecula, CA | Temple City, CA | Thousand Oaks, CA | Torrance, CA | Tracy, CA | Trinidad, CA | Tulare, CA | Tulelake, CA | Turlock, CA | Tustin, CA | Twentynine Palms, CA | UkiahCounty seat, CA | Union City, CA | Upland, CA | Vacaville, CA | Vallejo, CA | VenturaCounty seat, CA | Vernon, CA | Victorville, CA | Villa Park, CA | VisaliaCounty seat, CA | Vista, CA | Walnut, CA | Walnut Creek, CA | Wasco, CA | Waterford, CA | Watsonville, CA | Weed, CA | West Covina, CA | West Hollywood, CA | West Sacramento, CA | Westlake Village, CA | Westminster, CA | Westmorland, CA | Wheatland, CA | Whittier, CA | Wildomar, CA | Williams, CA | Willits, CA | WillowsCounty seat, CA | Winters, CA | Woodlake, CA | WoodlandCounty seat, CA | Yorba Linda, CA | YrekaCounty seat, CA | Yuba CityCounty seat, CA | Yucaipa, CA